how harviist can work for you.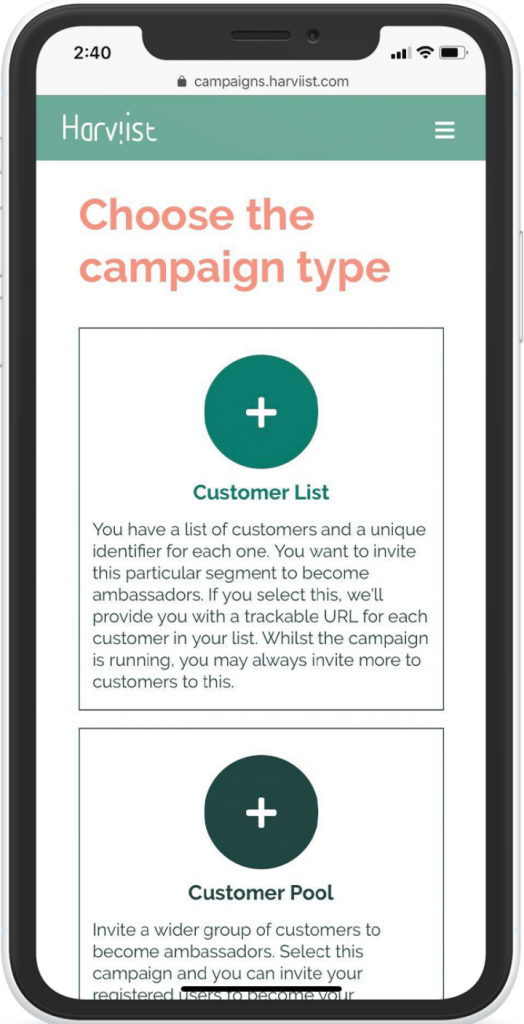 01. launch your campaign with Harviist.
Add relevant information and include your target URL – this is the URL you'd like your customers to share. Then, set the engagement goal you'd like each customer ambassador to work towards, such as 60 clicks, as well as the reward for achieving this. It can be anything from a promo code, free products, cash or even a pizza. This is totally up to you.
02. after setting up your campaign.
Once your campaign is set-up, you now need to communicate this to your relevant customers via communication channels such as message, email –or whatever you usually do. Send them their unique target URL complete with a hidden Harviist tracking code together with instructions you need them
to know.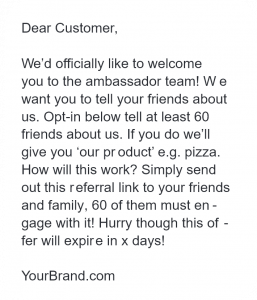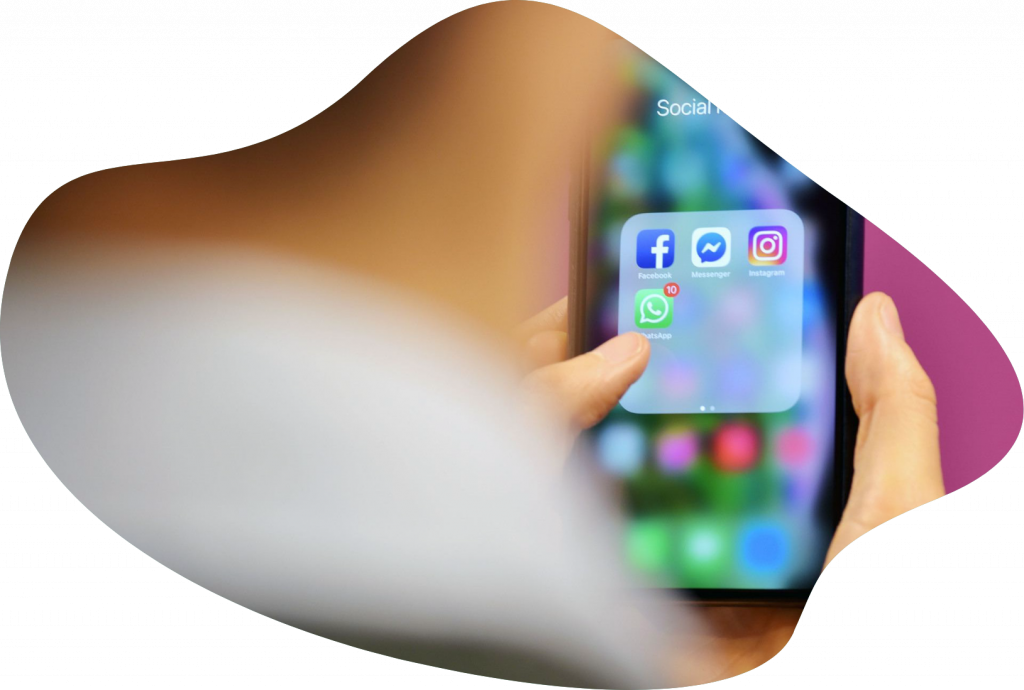 03. magic happens.
This is when the magic happens. Your campaign start-date has arrived. Your ambassadors are spreading your brand visibility by sharing their trackable target URL to the network & friends.
04. real-time tracking
Harviist tracks the campaign, we monitor which of your customers have opted-in to becoming ambassadors as well as how many engagement clicks they have generated towards your brand.
05. end date.
The end date has arrived. Harviist will share the results on your campaign dashboard. Here you'll see all those customers who hit the engagement goal you set initially e.g. 60 clicks, as well as the reward for achieving this. 06. reward.
It is finally time for you to reward your customer with the prize you had outlined at the start.
07. 😀 😀
Your brand is happy, your original customers feel recognized and rewarded and you've also achieved new brand visibility as well as acquisition opportunities.