Your customer is your hardest-working brand ambassador.
Get them talking.
With the E-commerce industry booming, it has never been easier to launch your own shop online. But no matter what you're selling, the market is vast and, consequently, highly competitive.
At Harviist, we advocate the power of your customer – a largely untapped marketing resource. Customer-to-customer marketing powered by our referral marketing technology will allow you to harness word of mouth recommendations, making you a trusted, stand-out brand.
Word of mouth is the influencing factor behind 20-50% of purchasing decisions.
Referral marketing outscored all other forms of advertising, across all demographics.
Referral tools triple the acceleration of referral generation and conversion.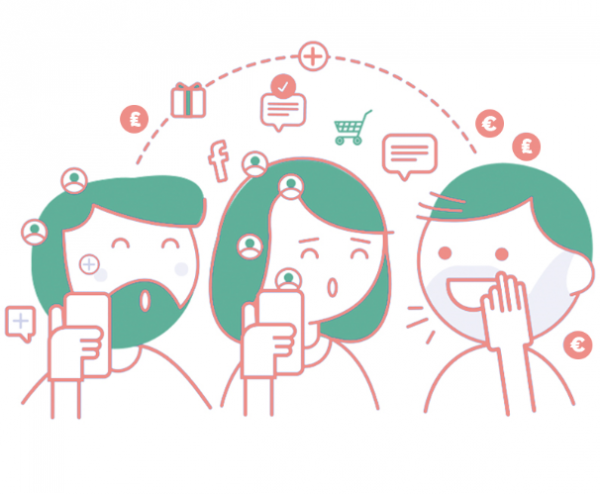 Our simple dashboard opens up rewarding referral channels to your customers, making it easy for them to talk about your product to a look-a-like audience. Instantly create and track referral campaigns to encourage your customers to tell their friends about you.
Our dashboard is easy to use and will plug in to your current campaign platform, so all your branding is retained and there's no complicated software to learn. But, should you need any advice, our expert team are always on hand to help.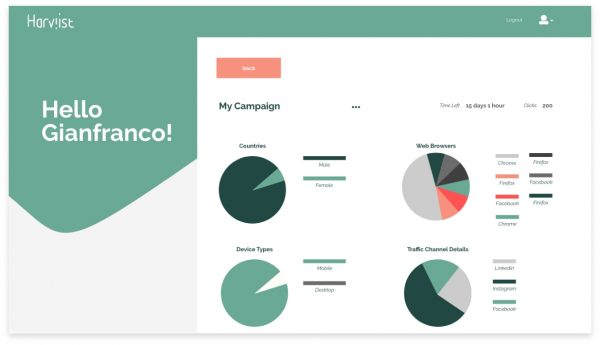 Why Customer-To-Customer Marketing is Essential
Security
With no social proofing, new customers can be concerned about the safety of their personal details.
Competition
E-commerce is an over-crowded industry, making it challenging to stand out from competitors.
Quality
Customers want to feel confident that a product will look and feel the same in real life as it does on screen.
Marketing
Carefully constructed ad campaigns and financially motivated influencers have made customers more sceptical.
Engage
Your customers already love your brand, encourage them to tell their friends.
Incentivise
Add a reward to ensure your customer remembers to be your brand ambassador.
Grow
Their friends will check out your site, connecting you with new potential customers.
Retain
Consumers who come to you from a place of trust are more loyal and higher in quality.
The Rise of KOCs.
Influencers or KOLs (Key Opinion Leaders) have been dominating our marketing strategies, plans and budgets in recent times. As marketing teams, we saw the potential of influencers as a natural, trustworthy voice to help get a brand message across. While this strategy has indeed impacted purchasing decisions, we now understand that our customers are not naïve to the financial motivation of the influencer. This has increased the risk of brand campaigns losing the trust and interest of their audience (your potential customers).
The power is now shifting to KOCs (Key Opinion Consumers), everyday customers with a minor following and no sponsorship deals. When a KOC says a product is good, it's because it is good, there's no ulterior motive. Their opinion comes from a place of honesty, which in turn attracts an active audience who are seeking advice before they buy.
Whether you want to utilise KOLs, KOCs, or both, at Harviist we work in unison with your referral marketing strategy to get them talking about you.